Looking For On-Grid Solar Panel Installation In Lucknow. We will walk you through the entire process, from start to finish, so you can rest assured that your solar panels will be installed correctly. When installing solar panels on your home, you are investing in both your home and the environment. Solar panels provide numerous benefits for both you and the planet. Here are just a few of the benefits of on-grid solar panel installation:
Reduce Your Energy Bills

Solar panels can save you money on your energy bills. In fact, they can save you so much money that they will eventually pay for themselves. And, the longer they are installed, the more money you will save.

 

Reduce Your Carbon Footprint

Solar panels also help reduce your carbon footprint. Solar power is a renewable energy source that does not produce carbon emissions. Therefore, when you use solar power, you are helping to reduce the amount of carbon in the atmosphere.

 

Solar Power is Clean and Quiet

Solar power is also clean and quiet. Unlike other forms of energy, such as coal or natural gas, solar power does not produce air or noise pollution.

There are many other benefits of on-grid solar panel installation. These are just a few of the most important benefits. On-grid solar panel installation is a great option if you are interested in saving money and helping the environment.

 
Let's LEARN How to Save Money by Reducing Our Electricity Usage.
An electrical grid, in simple terms, is a network that delivers electricity from the place of production to consumers. For example, UPPCL in Lucknow (Uttar Pradesh Power Corporation Limited).
In addition to the Main Electricity supply, private organisations also provide power in some cities.
Solar Photovoltaic (PV) System
PhotoVoltaic (PV) system is a solar power generating unit that converts Sunlight into Electricity with the help of Solar Panels."Photo" means "Light" and "Volt" refers to "Electricity.
The Solar Panel modules are made up of solar cells (photovoltaic cell) that generate power. A solar cell is an electrical device that converts light energy into electricity by the photovoltaic effect.
"Solar Panel" Is Also Known As:
In addition to the Main Electricity supply, private organizations also provide power in some areas.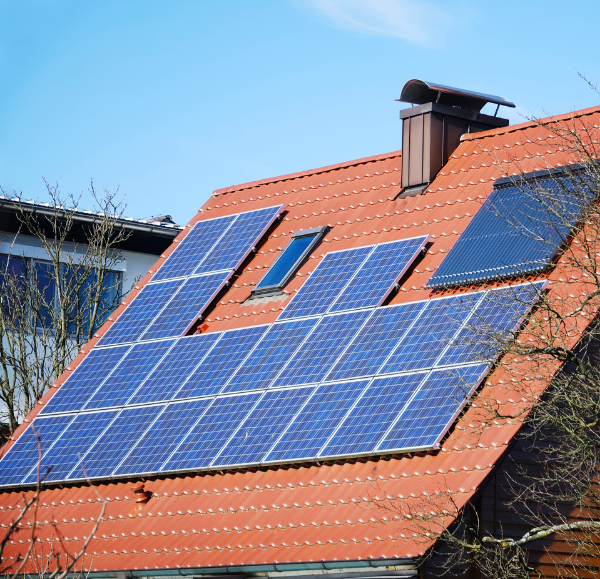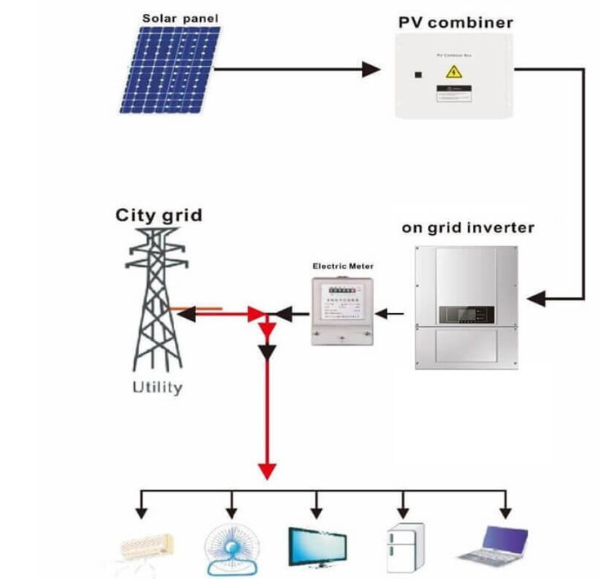 On-Grid Solar PV System & Panels
"On-Grid" refers to a roof-top PV system that is connected to the Mains of the Utility-Grid.
An On-Grid Solar PV system is an electric power production plant that interacts with the Power Grid. It can be installed on a shaded area on the terrace of a building or it can be ground-mounted on empty land.
"On-Grid" Is Also Knows As:
For whom is On-Grid Solar System the best option?
Excessive operational costs.
Many enterprises or businesses that are trying to reduce the cost of running their operation often find that High operational costs is a common problem.
Advantages Of On Grid Solar Panels
You Can Save Your Money & Earth By Using Solar Panels.
Golden ACS Provides Best Solar Panel Installation In Lucknow At Affordable Prices.
Experiencing Zero
Reduce monthly Electricity bills to Zero.
Protect against future electricity price hikes,
Earn Money
Low-Cost Investment & quick payback period.
Export excess solar power generated back to the utility grid to earn passive income.
Fit and Forget system
Minimum Maintenance with nearly Zero Recurring Cost.
Solar panels act as an umbrella to lower the building temperature & keep the environment cool.
Tax Benefits
Accelerated Depreciation Tax Relief for Industries.
Supportive & proactive Government Policy for Renewable Green Energy Sector.
We need to look beyond the Economics